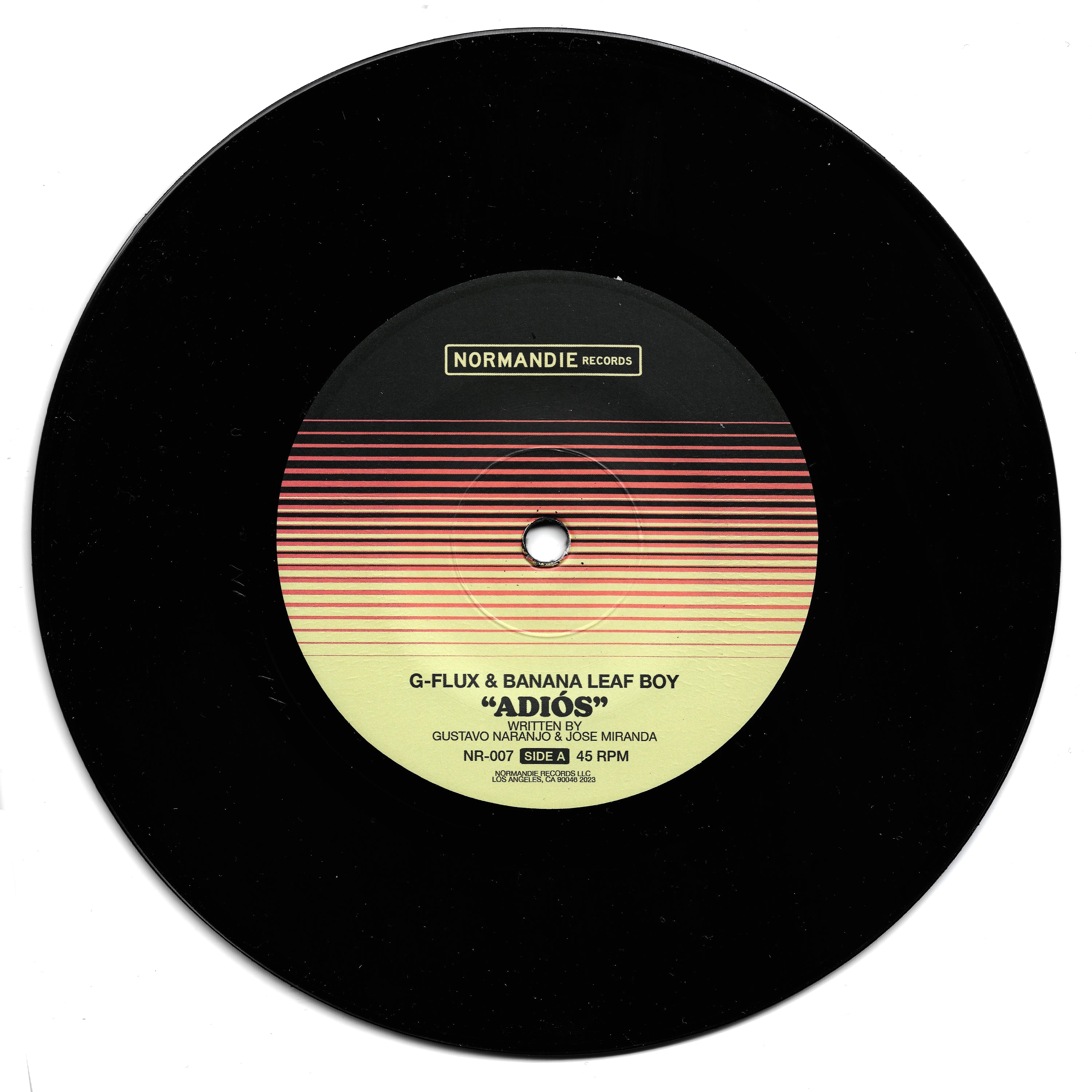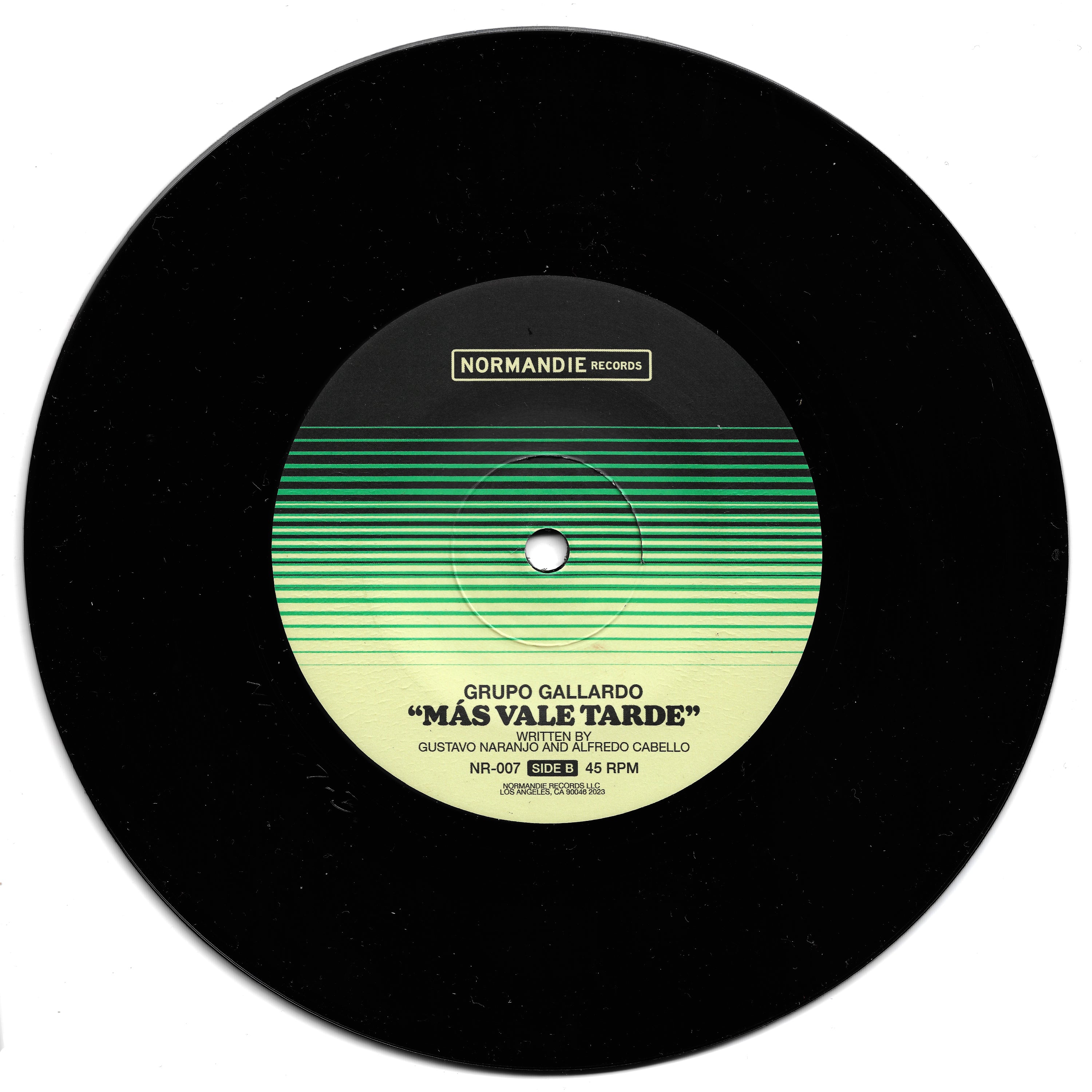 (NR-007) G-Flux & Banana Leaf Boy - Adios/Grupo Gallardo - Mas Vale Tarde
7" 45rpm vinyl featuring "Adios" by Banana Leaf Boy and G-Flux and "Mas Vale Tarde" an unreleased song by Grupo Gallardo (G-Flux and Alfredo Cabello of Los Master Plus).
Cumbia rebajada (pitched down cumbia) is taking world music to ever more refreshing frontiers. Sometimes its darker and more electronic approach earns it reviews on electronic music sites such as Resident Advisor, and sometimes we experience a unique creative explosion as we can see with ADIOS.

In this case the slowed down "chunchaka" language of cumbia rebajada is used by Banana Leaf Boy to create a future that is inspired by the 80's. One that proposes a parallel Latin and multiethnic future to the one of Blade Runner. One that imagines what the soundtrack of that film would sound like if instead of being composed by Vangelis it had been written by one of the heroes of the Movimiento Grupero from Mexico (i.e. Bronco, Los Temerarios or Los Bukis).

Banana Leaf Boy is the alter ego of José Miranda, a kid from Acapulco, Guerrero that arrived in the U.S. at the age of 12, and in the same tune as artists such as Cuco, picked up his guitar to express the dreaming nostalgia that is embedded in the DNA of young latinos across America.

Inspired by corners of music that go all the way from Stereolab to Banda Machos, and from Pet Shop Boys to Los Prisioneros, after thousands of hours making music from his bedroom, it was just only two years ago that he started to release his music to the rest of the world.