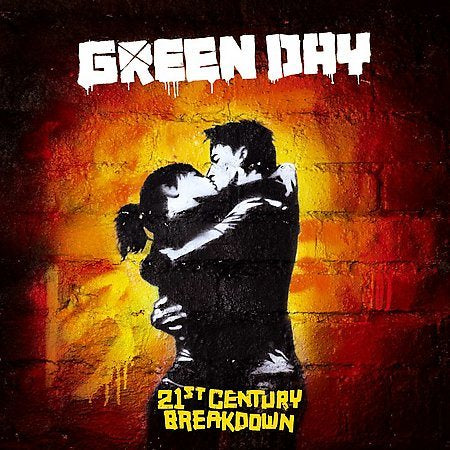 Green Day 21ST CENTURY BREAKDOWN
Still enamored of the concept of the concept album more than four years after AMERICAN IDIOT, Green Day unveiled its rock-opera sequel, 21ST CENTURY BREAKDOWN, in 2009. Like its predecessor, BREAKDOWN wholeheartedly embraces the iconic punk-pop act's shift to a stadium-filling sound, while also remaining loyal to the San Francisco-based trio's progressive sociopolitical outlook. Even with a president in the White House that outspoken frontman Billie Joe Armstrong supports, he still finds plenty to rail against, with much of BREAKDOWN alluding to the earlier Bush years of the new millennium, particularly the surging, Queen-like title track.
Aiding Armstrong and his comrades in their sonic attack against conservative authority is renowned producer (and Garbage member) Butch Vig, best known for helming Nirvana's NEVERMIND. Completely in sync with Green Day's grand vision, Vig helps to create the huge spaces for the band to construct their anthems, as best heard on the resonant anti-war tune "21 Guns." Unabashedly unsubtle and lifted by passionate restlessness, BREAKDOWN succeeds as AMERICAN IDIOT Mark II, proving that Green Day has no intention of scaling back its intriguingly ambitious approach.
Genre: Pop
Format: Vinyl
Released: 06/16/2009